Welcome!
Featured Item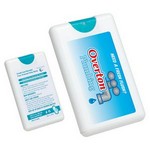 Credit Card Fresh Flush Pretreat Potty S...
Fresh Ocean scent odor eliminator, Environmentally friendly essential oils create a protective scent barrier on the surface of water to trap odor underneath Pretreat toilet bowl with 2-3 spritzes dire...
$1.75 - $1.95
What Our Customers Are Saying

You are fun to work with! I feel like we are old friends from way back when. :-) When I give tours, I also give your info and tell them how awesome you are to work with!
Jamie Schoeling - Children's Ministry
Crossings Community Church - OKC
Apr 20, 2009